There are many amazing women within our culture today that provide wonderful examples of how to be classy, beautiful, and fabulous. They range from mothers, teachers, friends, and celebrities. Occasionally, when I see these women on TV or in movies, I find myself wondering, "What is your secret?!"
No matter where they are or what they are doing, they always seem to portray confidence and elegance. I've picked 7 women that have succeeded past the boundaries of expectations for women, and influenced our culture in a million and one different ways. After a little research, I've discovered 7 easy things they do each day that keep them on the pursuit to infinite fame and prominence.
1.
Drink Coffee
: Victoria Beckham
Victora is among the most prestigious fashion designers in the world. Her collection of designs reveal her passion for fashion, and her refined poise as a women. There's no question as to why she was named "Posh Spice" back in the day.
Daily Mail
interviewed Victoria as she said, "I start off every day with a double espresso." I ranked this one #1 on the list because it is also the first thing I do every day. Coffee is an essential for my day to start off on the right foot. Especially for Victoria, being stunningly gorgeous, an unbelieveable fashionista, and the Super-Mom that she is! Go Vic, keep up the good work, and never stop drinking coffee. :-)
2.
Eat healthy, but allow yourself to indulge
: Taylor Swift
I feel no need to introduce this beauty queen because she has already taken the world by storm; topping music charts, blowing away awards ceremonies, and remaining humble and down to earth all at the same time. But when it comes to her diet, Taylor says in
NY Mag
, "During the week, I try to eat healthily, so that means salads, yogurt, and sandwiches … No sugary drinks. I try to keep it lighter, but it's nothing too regimented or crazy." But on the weekends, all bets are off! "I like comfort foods. I love a burger and fries, I love ice cream so much, and I love baking cookies. Actually, I love baking anything." Tay Swift's dirty little secret: the weekend splurge. It's always a good idea to maintain a healthy diet, stay conscious of the things you put into your body, and focus on eating right, but occasionally, it's also a good idea to allow yourself to indulge in a few tasty delights. (i.e. ice cream, desserts, french fries... I could honestly go on forever.) I usually take my "cheat" day on the weekends to enjoy something I wouldn't normally eat during the week. A nice splurge does your body good, and gives you something to look forward to when you're forcing those grilled veggies down on Monday night...
3.
Take time for yourself
: Katy Perry
Katy Perry is not only beautiful, but full of personality, talent, and spunk. Not to mention that she has the voice of an angel. It's obvious that her make-up and hair are always done flawlessly. For a beauty segment in the
Huffington Post
, she says, "I have a [beauty] regimen that spans an hour and a half, and nothing goes out of order." Ladies, don't let your boyfriend/husband/brother/male counterpart make you feel guilty for spending time doing your make-up and hair. Feeling pretty in your own skin is the key to confidence. However, natural is also beautiful. Although I am quite the make-up fanatic, there are days when I want to feel pretty without it. Spend 'guilt-free' time beautifying yourself, but just know, it isn't a requirement. Katy has also taught us that true beauty runs skin deep. We love you, Kitty Purry!!
4.
Spend time with friends
: Jennifer Aniston
One key Jennifer's "Happiness Plan" is spending time with friends.
Good Housekeeping
caught up with Jake Gyllenhaal, who has been a good friend of Jen's since costarring with her in The Good Girl, and got him saying, "Birthdays, celebrations, or anything, she always thinks of me. She calls or sends something. She's so busy, and she seems to make time not just for me, but for everybody." Jennifer knows the importance of creating those unbreakable bonds with friends, and making immense effort to keep her relationships stable. She says, "I've always wanted good friendships, and I was inspired to create them by watching my mom with her girlfriends." Luckily, we can say with total confidence that she has accomplished this goal to its' fullest potential! I think
Friends must have really taught her a thing or two. Sooo, where is the "Jennifer Aniston's BFFs" sign-up sheet???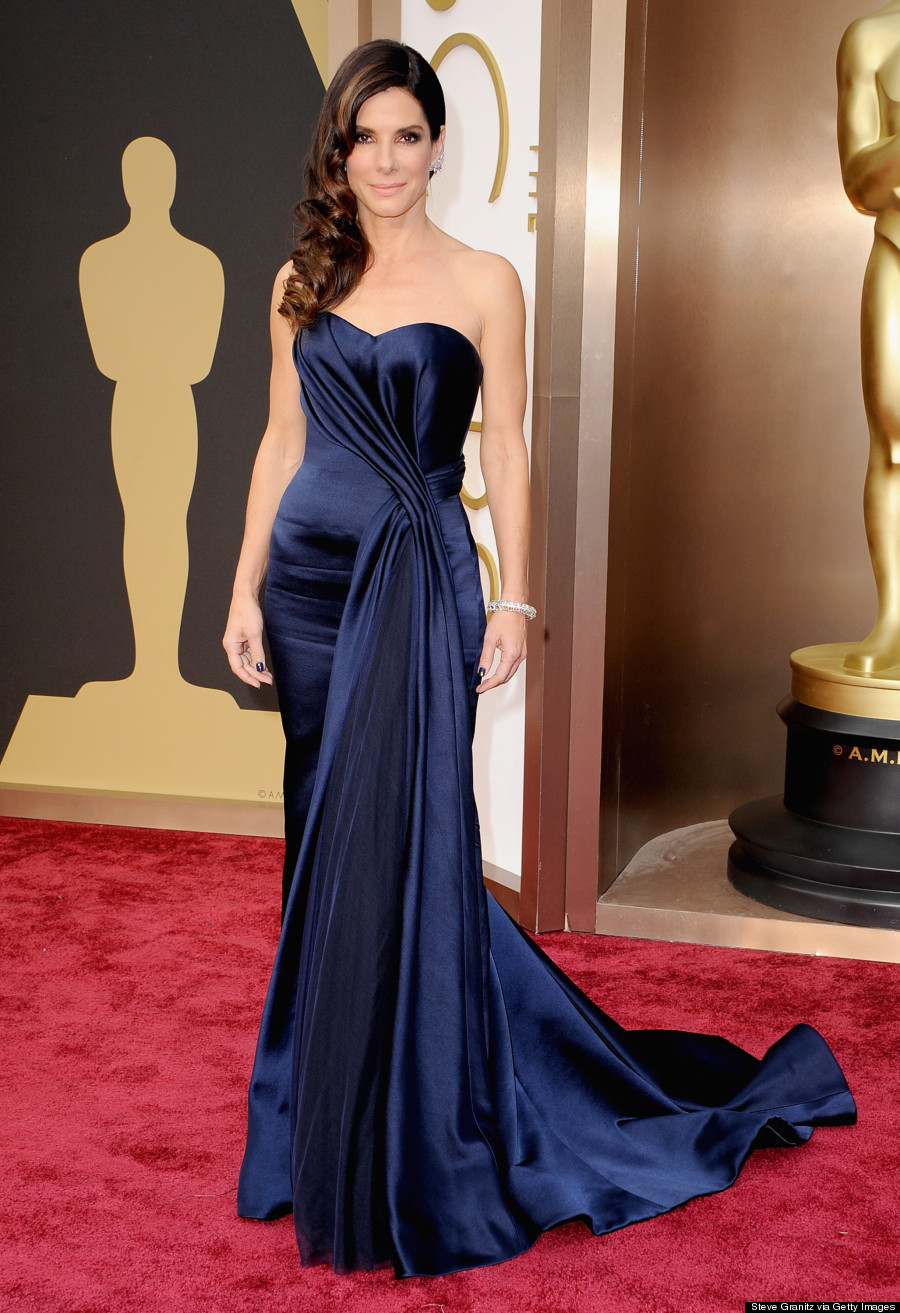 5.
Work out
: Sandra Bullock
This is the hardest for me personally because of the love/hate relationship I have with the gym. However, it never fails that I feel 100% rejuvenated and refreshed after the time I spend sweating the stress away.

Sandra ensures that working out is always in her daily routines for two reasons: maintain that rockin' bod and keep her endurance high for filming crucial moments for her movies.

"I pushed my body to the extreme. Strength-wise, I had to know I could do anything [the director] asked of me at any given point, so not a day went by that we didn't train" she said during the
Venice Film Festival
.
According to
healthyceleb.com
, "The glam actress is sentient about her workouts and executes grueling workouts six days in a week for one hour." There is no doubt when saying that

Sandra is not only elegant, but also, one tough cookie.

S, c

an

I just be you when I grow up?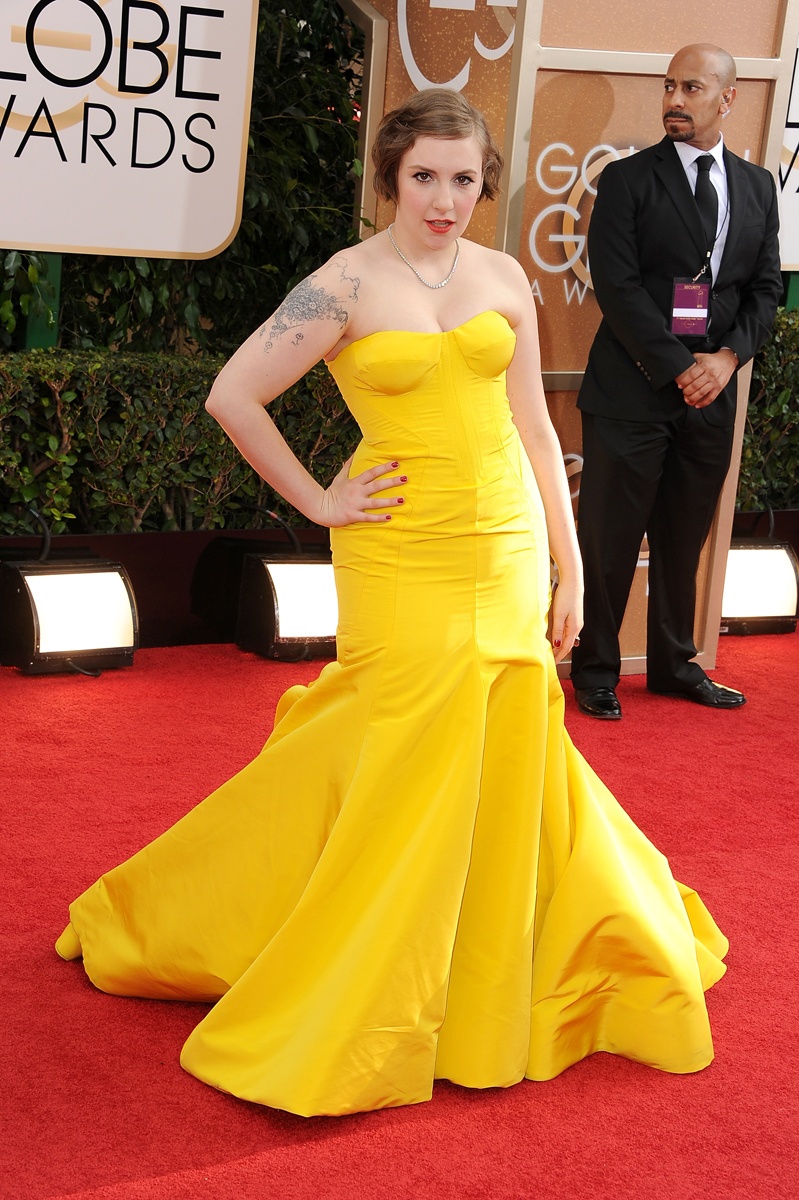 Lena is among the greatest TV writers of our day. She has written books, screen-plays, and scripts. She said in an interview for
Salon Media Group
, "The fact is that I write under duress, often in my bed, often at the last minute. I'm kind of a binge writer I would say…Now I have to really guard and cherish my writing time, because there are so many other demands on it. I basically figured out a schedule where I could have the strength to get something done at night."
Writing has been #1 on my list of 'favorite things' to do for many years now. There's often days when I find plenty of time to write pages upon pages of text. Other days, I barely have time to jot down a few thoughts in my phone. But, no matter how hectic my day might be, just like Lena, I cherish the time I get to spend writing. Many people tend to feel negatively about writing because they've learned to dread it after English classes when they've been forced to write about topics they aren't interested in. However, I encourage you to try it out again some time. Picking up a journal and writing the first things that come to your mind can be soothing and therapeutic. Learning how to love writing can truly be beneficial and life-changing.
7.
Be Yourself
: Meghan Trainor
Meghan has achieved stardom and caught the world completely off guard. She was nominated for several Grammy's and reached the top of the charts rather quickly. She sings about not having the perfect body, but still being confident and never settling for less that she knows she deserves.
Entertainment Weekly
sat down with Meghan and when asked about her strategy to 'fake it till you make it', Meghan said, "But most of the stuff is just being myself, which is what people are eating up, because I didn't really do media training, I just told the truth, and everyone seems to like that." Meghan never alters from her true self, and that is a real characteristic of a successful woman. You keep being you, girl. Because we're all loving it!
There you have it! 7 secrets to the success of 7 queens of our culture. When the day gets tough, stick it out, close your eyes, and think WWVBD? (What Would Victoria Beckham Do) Once you get down that strategy, anything is possible. ;-)
Also remember, only 3 more days until the weekend. A.k.a. cheat day! Woo hoo!
Xoxo,
-M